North Tampa Behavioral Health Hospital is dedicated to providing comprehensive, personalized services for adult men and women whose lives have been impacted by substance abuse and addiction. We are also proud to offer world-class care to adults whose struggles with chemical dependency are accompanied by certain mental health disorders.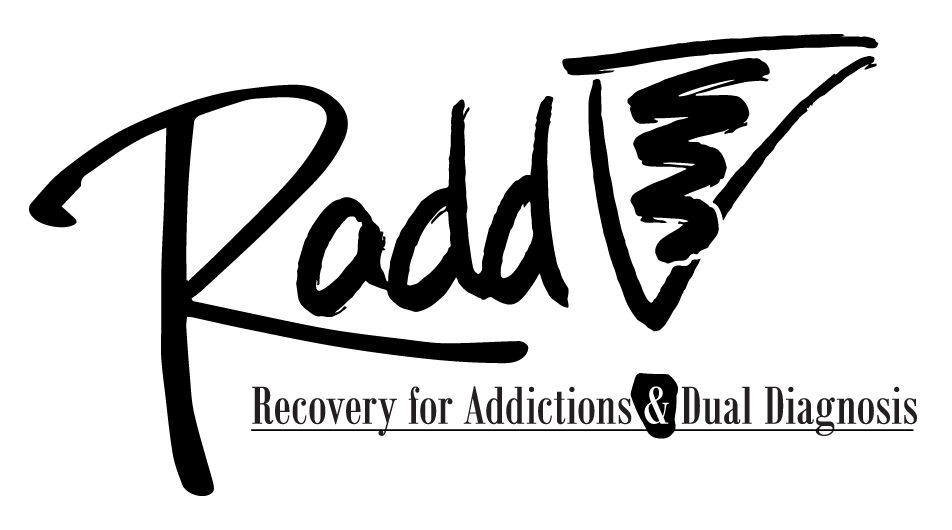 Overview
Overview of RADD Program
Our Recovery for Addictions & Dual Diagnosis (RADD) program encompasses a full continuum of care, starting with detoxification and continuing through inpatient, partial hospitalization, and intensive outpatient services.
Treatment in the RADD program is a fully customizable experience, so you will receive only the types of care that are best suited to your specific needs, and will participate only at the level or levels that are necessary to prepare you for long-term success.
The personalized nature of the RADD program ensures that no two clients will have identical experiences. However, each person's substance abuse treatment is guided by certain common principles, including a program-wide focus on the general objectives such as the following:
To promote holistic healing in mind, body, and spirit
To empower clients to achieve and maintain long-term progress
To help clients develop a sense of pride and resiliency
To accomplish these objectives, and to ensure that you have the care and support that you need to achieve your personal goals, the RADD program is staffed and administered by a multidisciplinary team of experienced and compassionate professionals.
During your time in the RADD program, you may work with psychiatrists, licensed mental health counselors (LMHCs), licensed clinical social workers (LCSWs), registered nurses (RNs), advanced registered nurse practitioners (ARNPs), recreation therapists, and other mental health technicians.
At North Tampa Behavioral Health Hospital, we place great emphasis on developing a strong partnership/alliance between our clients and the members of their treatment team. Treatment in the RADD program is not designed to be a passive experience. Instead, you will be encouraged to take ownership of your recovery from drug or alcohol addiction and work closely with the members of your treatment team.
For this reason, the members of your treatment team will have been chosen not only for their considerable experience and superior skills, but also for their commitment to providing exceptional client service in a collaborative atmosphere of dignity and respect.
Levels of Care
Levels of Care in our RADD
Depending upon your needs and goals, your treatment in the RADD program may include care at the following levels:
Detoxification – This short-term, medically monitored treatment experience provides a safe and comfortable environment in which to rid your body of addictive substances prior to fully engaging in therapy at one or more of the levels described below.
When clinically appropriate, detox clients may receive Suboxone, Subutex, or Vivitrol to ease the discomfort of withdrawal and alleviate symptoms that could otherwise put them at risk for relapse.
Inpatient treatment – The inpatient component of the RADD program is an intensive treatment experience that features round-the-clock care and an array of therapeutic activities, including individual, group, and family therapies. Inpatient clients also participate in weekly meetings with our psychiatrist.
Treatment modalities and evidence-based best practices that are incorporated into inpatient care include 12-Step education, cognitive-behavioral therapy (CBT), solution-focused therapy, and SMART Recovery programming.
Partial hospitalization program (PHP) –  Our PHP at North Tampa Behavioral Health is an optimal level of care for RADD clients who need step-down support following their completion of inpatient treatment for substance abuse. PHP is also open to men and women whose needs are not severe enough to require the 24-hour care that is a hallmark of treatment at the inpatient level.
While in PHP, clients participate in therapy Mondays through Fridays, 9 a.m. to 3 p.m. Types of treatment in PHP include medication management, individual therapy, group therapy, and therapeutic recreational activities.
Intensive outpatient program (IOP) – As the least-restrictive level of care within the RADD program, IOP is designed to support a healthy transition out of treatment and a productive return to school, work, and community involvement. While in IOP, you will learn how to maintain and strengthen your recovery while meeting your personal and professional responsibilities.
IOP clients participate in three hours of therapy three days a week, for a total of nine weekly hours of care. Group therapy is the main method of treatment in IOP, with medication management services available as needed.
Types of Treatment
Types of Treatment We Use for Addiction Rehab
Depending upon a host of individual factors, including your needs and goals as well as the level or levels at which you participate in treatment, your personalized plan while in the RADD program may feature the following elements:
Assessment – Your substance abuse recovery journey will begin with a thorough assessment to ensure that the members of your treatment team have identified and are prepared to address all of the obstacles that have been preventing you from living a healthy and satisfying life. A detailed analysis of this assessment will form the basis of your personalized treatment plan.
Medication management –Prescription medications have proven to be effective at helping people achieve recovery from certain types of addiction, as well as easing or alleviating symptoms of various mental health disorders. If your assessment indicates that medications can have a positive impact on your recovery, you may receive medication management services as part of your treatment in the RADD program.
Individual therapy – One-on-one therapy sessions in our substance abuse program at North Tampa can be valuable opportunities for you to process successes and setbacks, address issues that you may be hesitant to discuss in a more public setting, and receive feedback and guidance from an experienced member of your treatment team. Individual therapy sessions are scheduled on a regular basis during the inpatient phase of the RADD program and may also be provided when needed to PHP participants.
Group therapy – Groups are featured elements of treatment at the inpatient, PHP, and IOP levels for men and women who are healing in the RADD program. Group therapy sessions can help you to learn more about the disorders that have impacted your life and develop healthy coping skills. Groups are also excellent opportunities for you to share your thoughts and insights, learn from the experiences of others who are in similar stages of their recovery, and practice effective interpersonal communication skills. All groups at North Tampa Behavioral Health Hospital are led by experienced professionals.
Therapeutic recreation and leisure – Our commitment to holistic healing is supported by a variety of therapeutic recreational and leisure activities. During your time in the RADD program's inpatient level, you will have the opportunity to participate in various forms of recreational/leisure therapy, including but not necessarily limited to exercise, yoga, meditation, and guided relaxation.
Family therapy & support – At North Tampa Behavioral Health Hospital, we understand the degree to which your close friends and family members can be impacted by your struggles with substance abuse, addiction, and co-occurring mental health disorders. We also appreciate the significant role that loved ones can play in supporting your recovery. For these reasons, the RADD program can include family therapy sessions when requested and clinically appropriate. Also, our program offers monthly outpatient family support groups to ensure that loved ones have access to continued guidance.
Discharge planning – Regardless of how much time you spend in treatment in the RADD program, we know that your experience with us will be just one part of your recovery journey. Our detailed discharge planning services are designed to ensure that you have the support and guidance that you need to maintain and build upon the progress that you make while in our care. The discharge planning process, which starts the day you enter treatment, will document the professional referrals and other resources that will help you to achieve successful long-term recovery.
Learn More
Learn More About Our RADD Program
To learn more about our Recovery for Addictions & Dual Diagnosis (RADD) program, or for additional details about any aspect of care at North Tampa Behavioral Health Hospital, please feel free to contact us at your convenience. A friendly and knowledgeable member of our team is available to speak with you 24 hours a day, seven days a week.
We look forward to answering all of your questions and helping you determine if our hospital is the perfect place for you or your loved one.